Enklu Cloud comes with an ever-expanding library of Public Assets. These assets are available to all Enklu Cloud accounts and may be used in any experience.
Asset Library

The asset library is located below the canvas. On the left side of the asset library is a list of categories. The Public category is a list of all available public assets in alphabetical order. Beneath the Public category are several other categories that help sort the public assets into more manageable sections.

Our team is always adding to the available public assets, so keep a lookout for more!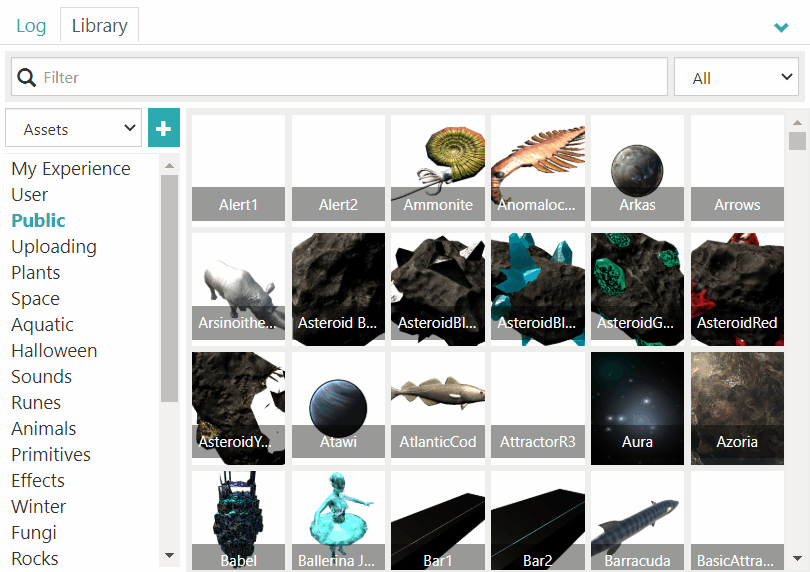 Help Us Help You

If you have suggestions of assets we should add to our public asset library or if you encounter an issue with a public asset, let us know.